MACPHERSON UNDERCOAT WHITE 1L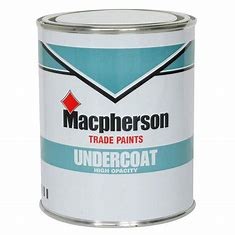 MACPHERSON UNDERCOAT WHITE 1L
£15.69
Macpherson Undercoat
Solvent Based
Allows maximum impact from our High Sheen Gloss colours
Great coverage
Ideal basecoat for Macpherson Gloss
Macpherson Undercoat helps you get the most from Macpherson Gloss. It flows easily and has great covering power; the perfect non-absorbant base to achieve maximum impact from our high sheen gloss colours.
Customer Reviews
This product has not yet been reviewed.